Athens, Ohio, is home to a diverse community of long-term dwellers and Ohio University students year round. The city itself is full of things to do, but if you will be living in or near Court Street Apartments in Athens, OH, you may be surprised to know about all of the things to do all along historical Court Street.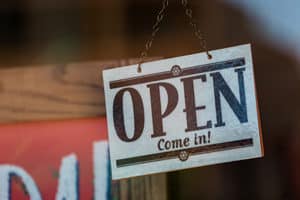 Living on Court Street is like living in the center of everything. With a buzzing nightlife and day scene to enjoy, you won't feel the need to travel far to get involved and be a part of the social atmosphere that's right out your front door.
With an exciting nightlife and bar scene, you can mingle with locals and students alike any night of the week. Court Street is home to an active pub shuffle, referred to as the Court Street Shuffle, which draws a diverse array of visitors each night to visit 10+ locations serving an array of spirits and delicious bar food to their patrons.
If you are looking for a more casual dining experience, you won't have to drive all over town looking for a place to eat; simply walk down Court Street and you'll find yourself having a hard time deciding between your options whether it's American, Chinese, or Mexican fare you're looking for.
Sometimes catching a movie is the best way to unwind after a long day at work or studying in the classroom. The Athena Cinema is right in the heart of Court Street and offers showings of popular movies for weekday or weekend entertainment.
If architecture and history are subjects of interest to you, you will be pleasantly surprised at the amount of historical architecture that lines Court Street. At the end of Court Street, you are welcomed onto the historical campus which has roots dating back to 1804. Its various halls line the streets and provide not only a place to study, but locations to admire in passing.
We know that you will enjoy all Court Street has to offer throughout your college experience at Ohio University.