When it comes to deciding on a college or university these days, one of the questions we hear students asking most often is whether or not they should live on their campus. After listening to students debate this question often and at length, we've come up with a few ideas for cheap off-campus housing no matter where you live, from Athens, OH, to New York City or Los Angeles. With housing for college costing an average of $9,000-$10,000 annually per student, often an alternative housing option is more affordable. Read on for advice from University Off-Campus Housing.
Find a Roommate
In many big cities with a university, cheaper apartment buildings tend to pop up near the campus. Often these are designed for several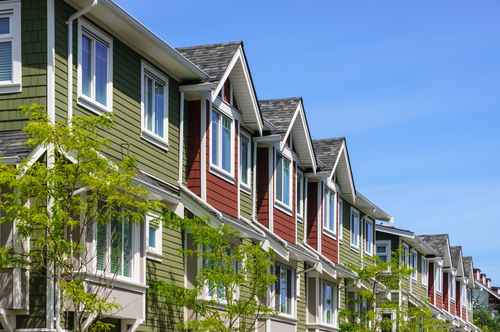 tenants, and by finding someone to share the rent with you can cut down your portion significantly. Forgo the more expensive and claustrophobic 1-bedrooms in favor of a roomier 2-bedroom and save on your rent every single month. If you really want to cut costs, find 3 or 4 people. 
Don't Forget Utilities
While a lot of campuses roll utilities and Wi-Fi into the overall housing costs, many apartment buildings will charge separately. Make sure to check with the leasing office about whether or not these are covered, and then compare utility rates along with the rental rates themselves. Also consider things like the cost of A/C in sunnier cities, or if you would like Wi-Fi and cable in your apartment. 
Factor in Cost of Living
Depending on which city you're living in, the cost of living can drastically affect your off-campus lifestyle. Some of the cheapest cities to live in include Idaho Falls, Memphis, and Norman, OK. Other areas such as UC schools in California, for example, are in more expensive to live in. However, it can sometimes be surprisingly cheap to rent a house with a lot of friends and avoid apartments altogether. This provides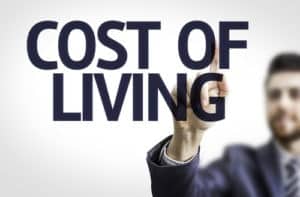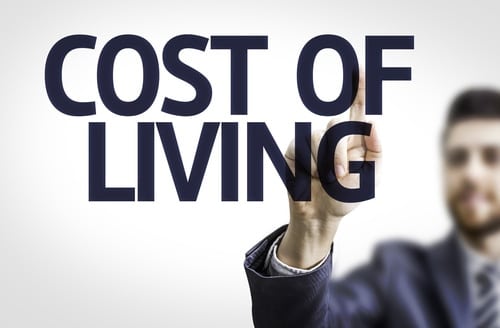 more control over costs like utilities, Wi-Fi, and food. Additionally, remember to investigate public transportation. If you're at schools in cities like Boston, New York, or Chicago, the train is cheap and easy and you can live further from campus. In suburbs, transportation tends to be harder to access and less convenient, so you may need to remember to calculate in a car, which also needs gas and insurance.
Consider Government-Subsidized
In many growing cities such as Seattle, Portland, and Salt Lake, privately owned housing complexes can receive government subsidies for their tenants. This eliminates many problems of quality and maintenance seen in public housing, and can get you a significantly lower rent. Check around your city to see if there is any available!