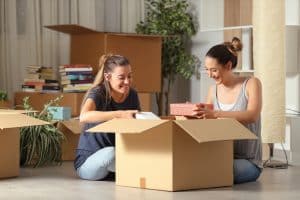 Finding a new roommate may seem like a fairly simple task at first. However, when the day rolls around to finally ask a friend to share a lease, don't be surprised if you find the situation to be a little …uncomfortable. It's almost like asking someone out on a date, but instead of sharing a pizza, you'll be sharing a home for an extended period of time. It's not uncommon for college friends to avoid the conversation altogether, wait until the last minute, and then scramble to find available rental houses at Ohio University and a new roommate. When you know you're ready to start looking for potential rentals and roommates, don't let the awkwardness of the situation prevent you from following through. Here are a few tips to help you ask a friend to share a lease!
Ask about Their Plans First
Before you pop the question and ask a friend to move in with you, it's important to respect their current plans or living situation. Maybe they already have plans to move in with someone or maybe they plan on living with their significant other. Maybe they enjoy living alone and don't want a roommate at all. In order to avoid any initial tension or awkwardness, ask them about their plans for next semester first and see if they're in an open position to be sharing a lease.
Explain Your Situation
If your friend expresses interest in sharing a lease, you can then explain your living situation. Of course, you can begin by explaining that you are indeed in a position to share a lease and you're currently looking for a roommate. But, don't just stop there. Give some extra details so they understand that you already have some standards and expectations. For instance, explain that you're looking for a roommate, have a specific budget, and you're hoping to live in a specific location near campus. While you may be socially compatible to live together, you might have different ideas of what you're looking for when it comes to Ohio University rentals. This opens the conversation to exchange wants and needs and the types of leases you both have in mind.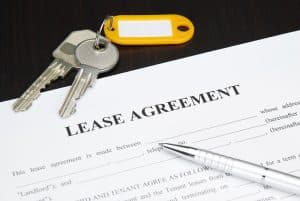 Give Them Time to Think
Lastly, if you're ready to ask your friend to share a lease, remember to offer them time to think about it. You don't need to hear their answer right away. Tell them that it's completely okay for them to take a few days to talk to other friends or their parents about the offer. Giving them time to respond can take some pressure off of the weight of the discussion. Plus, neither of you needs to rush when considering something as big as moving in together.
If you both agree on a budget, a location, and type of rental, it's time to start your search! Your best bet is to contact Wharton Rentals for your off-campus leasing needs. We have a great selection of available properties and can walk you and your new roommate through signing your first lease. Contact a representative at Wharton Rentals today by calling 740-592-1399 to find out more!