Whether you prefer to eat only organic vegetables or you simply enjoying growing things, growing your own vegetables is a great way to add healthy foods to your diet while gaining the satisfaction of growing your own food. College students have a tendency to turn to cheap, unhealthy foods when they're on a budget, but growing your own veggies can help add vital nutrients to your diet for an incredibly low price—and you don't need any yard space to do it. Here are a few tips for growing your own veggies in your Court Street apartment in Athens, Ohio.
Herbs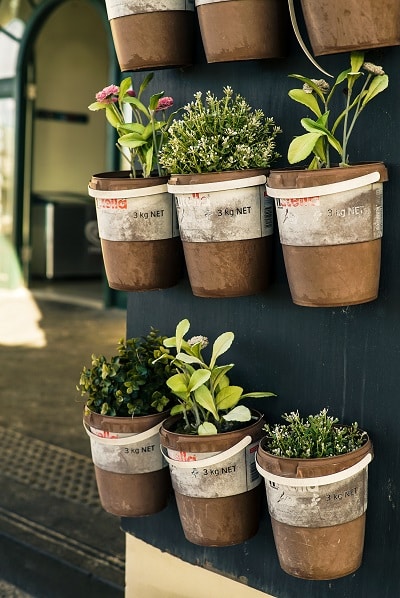 While not a vegetable, homegrown herbs can be a great way to spice up any dish, and they're incredibly easy to grow in an apartment. Herbs can be grown year-round and often thrive in a simple pot on a windowsill. Cilantro, thyme, basil, and parsley all grow incredibly well indoors, and having them growing in your apartment just might encourage you to cook healthier foods at home instead of turning to unhealthy fast food options.
Make sure the pot you use has holes in the bottom and place it on a plate so that any excess water can drain out. You should repot the plant as it grows to provide it with more room; it's also a good idea to repot with fresh soil twice a year to replenish the nutrients the plant is receiving. Aside from that, all you need to do is give your plant a little water every day. Then, as it grows, you can clip off the leaves and use them in your dishes at home!
Broccoli Sprouts
Broccoli is one vegetable that's quite easy to grow in an apartment. While you won't get the full-sized vegetables, the sprouts are excellent in salads and even on sandwiches, and they're actually more nutritious than the mature broccoli florets! Here's how to do it:
Place 2 tablespoons of broccoli seeds in a mason jar and cover with about 4 inches of water.
Put cheesecloth over the mouth of the jar and secure it with a rubber band.
Put the jar in a warm, dark place (such as your closet) for about 8 hours.
Drain the water, rinse the seeds, drain again, and put the cheesecloth back in place.
Repeat steps 1-4 for roughly 3 days until you see leaves beginning to sprout.
Place the jar in direct sunlight, such as on a windowsill, until they turn green.
Congratulations! You've grown broccoli sprouts! Enjoy!
Lettuce
You can grow fresh lettuce in any apartment using the butt of a store-bought head of lettuce. Instead of tossing the bottom portion of your lettuce out, place it in a bowl with a bit of water at the bottom and set it in the sun. Mist it with water 2 to 3 times a week. You should begin to see leaves and roots after 3 or 4 days, at which point you should place it in a pot with soil. Continue misting it several times a week, and ensure it's getting plenty of sunlight. Soon, you'll have fresh lettuce for salads and sandwiches in your apartment!
If you're hoping to grow more of your own vegetables, look into the many community gardens that can be found around Athens. You can get a plot for your own use for just $25, and if you can't afford the fee, the Community Food Initiative can often waive the fee altogether.
If you're looking for Ohio University rentals in Athens, OH, that are near the many community gardens in the city, contact Wharton Rentals today!