Thinking about staying in Athens this summer? Maybe taking some additional courses or scoring a summer job? Sticking around the campus throughout the summer isn't as bad as you think! Bars and restaurants are less crowded, there's plenty of parking, and the weather is amazing. It's even a great time to find a rental apartment. Between everyone heading back home and the plethora of subleases popping up, there are tons of incredible rental houses near Ohio University available. So how do you find the best summer rental? Here are a few tips from the pros.
Start Your Search Early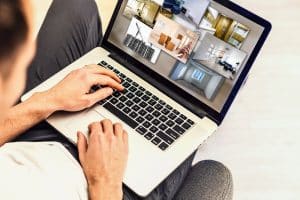 If you've already decided that you'll be staying in Athens for the summer, now is the perfect time to start looking. As they say, the early bird gets the perfect summer apartment! Students will usually know if they're staying or leaving by the end of the Spring semester, so the houses and apartments that will be available will start to surface now. Plus, it removes a lot of extra stress during finals if you already have your summer pad lease nailed down.
Make a List of Desired Features
Summer offers a completely different university lifestyle than Fall or Winter. Take this into consideration when you're trying to decide the features you want in your new rental. For instance, apartments with balconies, homes with big front porches, or sprawling green backyards are the kind of options that students look for in their summertime rentals. You'll want to spend a lot of time outside enjoying the afternoons and late sunsets. Forget mudrooms and big basements! You'll want to host barbeques or catch up on summer courses from the comfort of your own backyard.
Target Your Favorite Neighborhood
While it'd be nice to think that every neighborhood is the same, the truth is that some have better options during the summer months. If you're taking courses this summer, shoot for a rental apartment that's close to campus, so you don't have to bike or walk far distances in the heat. If you're working a summer job and putting some cash into the piggy bank, find a place that's closer to your place of employment. It's also smart to consider being closer to downtown bars and restaurants throughout the summer. Remember, a lot of students leave Athens in the summertime, so it's the perfect season to score a seat at your favorite location.
Hold Off on Buying New Furniture
Many students will want to sublet their apartments or homes while they leave for the summer, and most will leave their furniture. Talk about an easy move! Just show up with a toothbrush and your clothes, and you're good to go! If you were budgeting for a new bed, couch, and dining room table, don't pull the trigger on new furniture just yet. You might be able to find the perfect rental home for the summer with a comfy couch already there.
Call For Assistance
If you're ready to start looking at OU rentals in Athens, Ohio, contact a representative at Wharton Rentals. They already have a ton of listings that will become available this summer. They can help you find a place in your desired location that fits your budget. They can also guide you through rental agreements to help you feel comfortable and confident with your choice. Give them a call today!