With thousands of students, the demand for housing at Ohio University is high. Students have the option to live on campus or off-campus, and whatever they choose, it makes sense that they want to be as content and comfortable as possible. As with any form of housing, there are a lot of different flooring options, and if you're in the market for rentals soon, then it's a good idea to think about your flooring preference. Here are a few of the key things you should know about hardwood floors and carpet.
Clean Routines
Many Ohio University rentals offer the choice of modern hardwood floors or premium plush carpets. For students who want a low-maintenance lifestyle with minimal cleaning, wood floors are a wonderful choice. Carpets need to be cleaned ideally at least once a week, and while the same can be said for wood floors, they don't soak in stains and collect dust the way carpet does. For those who don't mind cleaning, carpet is a popular choice, especially if they like the way the soft material feels on their feet. Some students opt for apartments that have a mix of both flooring options, so they get to experience different styles.
Allergy-Friendly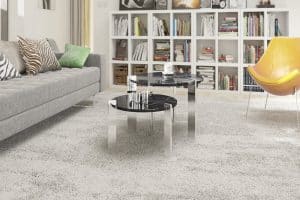 Ohio University rentals with hardwood floors may be better for allergies. Pollen can easily get trapped in carpet fibers along with dust and other pollutants, which, of course, can trigger allergies. Regular vacuuming and steam cleaning of carpets make a difference, but wood floors eliminate that problem. You still want to mop wood floors often, but there will be fewer allergens to worry about. Plus, if there's a minor spill, it's easier to clean up the mess on hardwood floors. Carpets capture food, dirt, and germs, which can become hidden, while it's hard to miss any spills on sleek and stylish hardwood floors. It's just about personal preference and how much you care about the flooring. If you're pretty laid-back and easy to please, then you may find you can work with either flooring option in your next student apartment. In addition to the flooring, make sure you think about how much bedroom and bathroom space you need as well as the sense of privacy and the little features that go a long way in making an apartment somewhere you want to live.
Comfortable Living
Something else to remember when looking at flooring options is what makes you feel more comfortable. Some people say they like the look and feel of hardwood flooring, while others like the cozy comfort of carpet. Signing up to live somewhere for the school year is a big deal, and you should appreciate the amenities in your new space. If you imagine yourself lounging in the living room as you study or catch up with friends, then the relaxing softness of carpet may be a priority. If you hardly spend any time at home or prefer the solid feel of hardwood floors, then this should go on your list when looking for rentals. Carpet floors are quieter than hardwood floors, so if you have roommates, you can avoid hearing the tip-tapping of their shoes with carpet floors. In terms of interior design, you can really make either work for your student apartment, although hardwood floors are especially durable.
If you're ready to find the perfect off-campus housing with your preferred flooring and layout, contact Wharton Rentals today to view Ohio University apartments in Athens, OH.