We all know that living on campus has its perks. It's convenient, affordable, and it helps new students become more familiar with the campus community. However, after a semester or two, some students feel limited by on-campus living and hope to spread their wings and explore other housing options. After all, there are plenty of Athens, Ohio, student rentals that are close enough to the university to give students more independence without being too far from their on-campus life. Are you thinking about moving off-campus? Here are a few major signs that you're ready for a change!
You Want More Space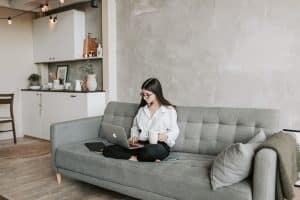 While dorm life can be convenient, it can also make you feel confined. There's only so much you can keep in a small dorm room, and you're probably sick of sleeping in a bunk bed. Many students arrive at their college dorm with limited items, but after a year, you start to collect more things. Suddenly, sharing a small room doesn't seem as cozy as it used to, and you can't fit another thing in your closet. Wanting to have more space is a major sign that students are ready to move on.
You're Ready to Live With Friends
After a year of college life, most students start to form cliques and circles of friends. You've had a chance to get to know people, and you have a few friends that you can depend on and trust. Now, you'd much rather live with your friends than the random person the university assigned as your roommate. Having a few friends that would make great roommates is another reason that it might be time for your first rental.
You Want Privacy
Let's face it; the words privacy and dorm life don't necessarily go together. Dorms are notorious for lacking private space. As students settle into their academics and dive into their majors, it can be difficult to study for exams or write essays without an ounce of privacy. Having your own room and your own bathroom are huge upgrades in the life of a young adult in college.
You Want a Pet
Do you find yourself gushing over dogs at the dog park? Yearning for a cuddle with a cat? You may be one of the many students who'd prefer to have pets throughout their college experience. Your roommate doesn't get nearly as excited to see you as your dog did back at home. That's a major sign that you're ready for your own rental. Of course, not every rental will allow pets, but many of them do. If you're constantly dreaming of a game of fetch in the backyard with a furry friend, it's probably time to find yourself a nice rental with a backyard!
You Want a Nicer Space
We all have different expectations when it comes to our housing, but chances are, the dorms aren't really living up to your standards, and that's OK! A lot of students aren't really excited by old carpets and beige walls. It's perfectly fine to want to be somewhere a little nicer. If you're ready to move on from on-campus living, you've come to the right place! Wharton Rentals is one of the best Ohio University rental companies, and we have agents ready to give you all the information you need to find the perfect place for you. Give us a call today to learn more!