If you're an Ohio University student looking for your first apartment, you're in luck! Not every college student has comfortable, affordable, and safe options for housing, but when it comes to Athens, Ohio, student rentals, you've got great choices available! However, just because there are great apartments available, doesn't mean that every rental is aimed at successful student living. You want to make sure you're looking for an apartment that caters to your academic career. So, that great one-bedroom you found that's located above the crowded bar? Maybe not the best choice for a student. Here are some expert tips for students looking for the perfect apartment.
Carefully Consider Potential Roommates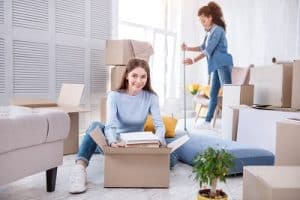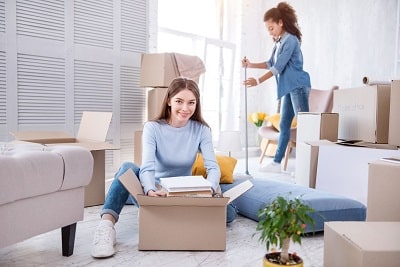 Before you can decide on what type of housing you want or your budget, you need to know if you're living alone or with roommates. It's helpful for students to decide this early so they can figure out a leasing plan. If you would like to live with a roommate, be sure to choose wisely! An inconsiderate roommate can do a lot of damage to your GPA. Before signing a lease with another person, make sure you conduct a thorough interview and ask questions, such as:
What are you studying?
What are your hobbies?
What's your typical sleep schedule like?
Do you work part-time?
Do you have pets or significant others?
Collect as much information as possible and set expectations early.
Location, Location, Location
As mentioned above, just because it's a great place at a great price, doesn't necessarily mean that the location is right for students. You want to make sure you're looking for something that's close to campus and other necessities, such as grocery stores or coffee shops. This is especially true if you're planning on walking or biking to your classes. Try to avoid places that are bordering bars, nightclubs, or other establishments that will keep you up all night or lure you away from your studies. When you've got finals coming up, you don't want to be distracted! Living in apartments that are well-known for loud, all-night parties isn't the best way to start your college journey.
Budget
The last thing you need during your next semester is a budget that's out of control. Students have enough stress to deal with! You don't want to be worried about bills when you're trying to make the most out of your college career. Make a list of all your expenses and have a specific monthly rental price that works well for you. Be sure to consider all costs, such as parking fees, cable, Wi-Fi, utilities, and rental insurance. Once you know your budget, you can start to narrow down your search. Try to avoid viewing rentals that are out of your price range.
Safety
When viewing potential rentals, always ask about safety. If it's an apartment building, is there a security guard available at night? Have there been any robberies or break-ins recently? If this is your very first rental, then safety should be one of your top concerns. Don't hesitate to contact the pros at Wharton Rentals to receive recommendations on safe Ohio University Housing in Athens, OH. We can give you all of the information you need to make the right choice! Give us a call today to learn more about your housing options.