For many students, college becomes your first chance to establish independence and learn how to live on your own. Once you've arrived on campus, you start learning to manage your time, plan your meals, and take care of yourself. But the reality is that, until you get off campus and into one of the Ohio University rental properties around campus, you're not completely living on your own.
Sure, you're in charge of your schedule, and you make the decisions on when to go to class, but a lot of dorm life is planned for you. You're always on campus, and freshmen often have activities scheduled for them so that they can adjust to life in Athens. Real life, however, isn't like that, and the reality is that living off campus teaches you plenty about living on your own that dorm life simply doesn't. For example, do you know how to handle paying bills, manage your finances, and plan meals at home? If you work with one of the Ohio University rental companies to find your own off-campus home, you'll learn to do that and more. Here's what you can learn about independence from living off campus!
You (Mostly) Make Your Own Rules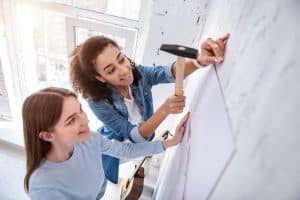 As long as the landlord is cool with something that you want to do, you're in control of the rules in your home. Want to get candles because you like the smell, or come home to a loving pet every day? All you have to do is check your lease and let your landlord know if notifications are required, and you're free to make whatever decisions you want. Even something as simple as hanging pictures in a more permanent way is a freedom that you often don't have in the dorms.
You'll Learn How to Plan
Planning in the classroom is one thing, but in the real world, you constantly have to plan to make sure that you've got the money to go out and get a pizza and still pay your electric bill on time. When you're on your own, you're going to have to learn to plan and cook a few simple meals so that you can eat well without blowing your budget. If something breaks in your home, such as your dishwasher, you'll have to know how and when to get a hold of your landlord's maintenance team so that it can get fixed as soon as possible. When you move in, you'll have to put the utilities in your name because you're the one using them, and you're the one responsible for paying for them.
All of those things are an introduction to how life works beyond your time in Athens, and when you work with Ohio University rental properties to find the right home for your needs, you'll be expected to know how to handle these responsibilities. Managing these details of life is a big part of being independent, and your first off-campus home is the perfect place to learn.
You'll Make Memories
One of the best reasons to move off campus is you don't have to worry about the annoying lack of privacy that comes with dorm life. You don't have to worry about seeing people on your floor that you don't particularly care for, or being too loud for the RA to get some sleep. Heck, you're even able to take a shower without having to worry about anyone else in the bathroom—a simple pleasure that makes a huge difference!
If you're ready to take your first step to true independence, Ohio University rental companies are here to help. Call Wharton Rentals to get started finding a place to truly call your own!