Moving into your first apartment is of the most exciting you'll do as a college student. Let's be real! Signing up for Western Civilizations or Psych 101 isn't nearly as fun as signing the contract and getting the keys to your new place. Before you take that critical step toward experiencing college life, make sure you understand what you're signing. Most Athens, Ohio rental companies won't mind explaining your contract. Feel better prepared by reading our short guide to student housing and rental contracts.
Know What You Are Signing
Whether you rent an apartment or a room in a house, you'll sign a contract. Property managers use either a lease or a rental agreement. There is a difference. A lease generally runs longer than a rental agreement. You'll want to read your contract and make sure you understand the terms. Ask your rental agent to clarify anything that doesn't feel clear to you.
Who Will Live with You?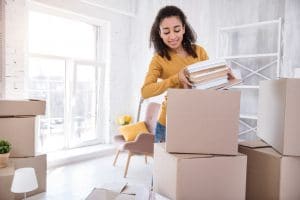 When you sign the contract, the property manager will want to know who will live with you. It's not about someone getting in your business. It's a stipulation of most rental agreements and leases. On the contract, you'll list anyone approved to rent the apartment or house with you. Your property manager expects only those registered will move in. It doesn't mean you can't have overnight guests, but only those on the contract should stay there long-term. Most contracts state that if you move someone in who isn't on the agreement, it's considered a violation of the contract. If this happens, your landlord could evict you.
What about the Deposit?
All property owners who rent housing for students in Athens require a security deposit. If you've never lived on your own, you may not know about how security deposits work. Security deposits usually equal one- or two-months' worth of rent. This doesn't count as rent! If you have pets, you might also pay a pet deposit. You should get the security deposit back when you move out. Some landlords or property managers use other types of deposits. Your landlord might request a non-refundable move-in fee. You might pay first and last month's rent upfront. Anytime you pay deposits, make sure you know what they're for and whether or not you'll get the money back. It should all be in the contract!
Can You Break Your Contract?
Most students don't just move into a rental, thinking they can move out whenever they choose to leave. Life happens, and you may face a situation where you wonder about breaking your contract. Breaking a rental agreement or lease is never a good thing. For the student, it often means they've lost a job, have a family emergency, or had irreconcilable differences with a roommate. For managers of student housing at Ohio University, it means a loss of income and the inconvenience of replacing a tenant. If you break your contract, your landlord can hold you liable for any remaining time you have left. Whatever the situation, always let your landlord know what's going so that they can help you find a solution.
If you're looking for Athens, OH student rentals, the team at Wharton Rentals is here to help. Contact us, and let's find your new home!